Post-operative M1 Lymphatic Method
M1 Lymphatic Method massage helps to heal your body after surgery. Recover quickly with this gentle massage that improves circulation, assists in reducing fibrosis, swelling, bruising, and eliminates the remains of medication, anaesthesia, and serum used in surgeries.
We also sell our healing packages online! Save money on a rejuvenating gift for yourself or a loved one!

Choose Massage One post-operative care to heal the body and the mind. Our trained massage team can improve your recovery time with our unique restorative M1 Lymphatic Method massage. 
Post-surgical or post-operative therapy massage speeds recovery and reduces fibrosis, pain, and inflammation. 
We personally design a recovery program to determine the best course of action, targeting areas that assist healing and wellness through the power of touch. 
After surgery, the body can retain fluid so a lymphatic massage will increase lymph flow and activate lymph nodes. Our gentle manual lymphatic drainage imitates the natural circulation of the lymph, so tissues receive a greater supply of nutrients and oxygen, therefore, improving functionality and recovery. Lymphatic drainage is effective for reducing fibrosis, bruising, bloating and swelling, whilst also eliminating waste and toxins. 
Be sure to include lymphatic massage in preparation for your next surgical procedure. A weekly lymphatic massage three weeks before your operation will have your body primed for speedy recovery.
You will have improved circulation, and greater supply of nutrients and oxygen throughout the body.
How?
Our unique lymphatic drainage method imitates the natural circulation of the lymph by opening the lymphatic vessels and allow the lymph to flow. The body is then able to eliminate edema, waste and toxins. Your body will be prepared to heal!
The many benefits of the Pre-operative M1 Lymphatic Method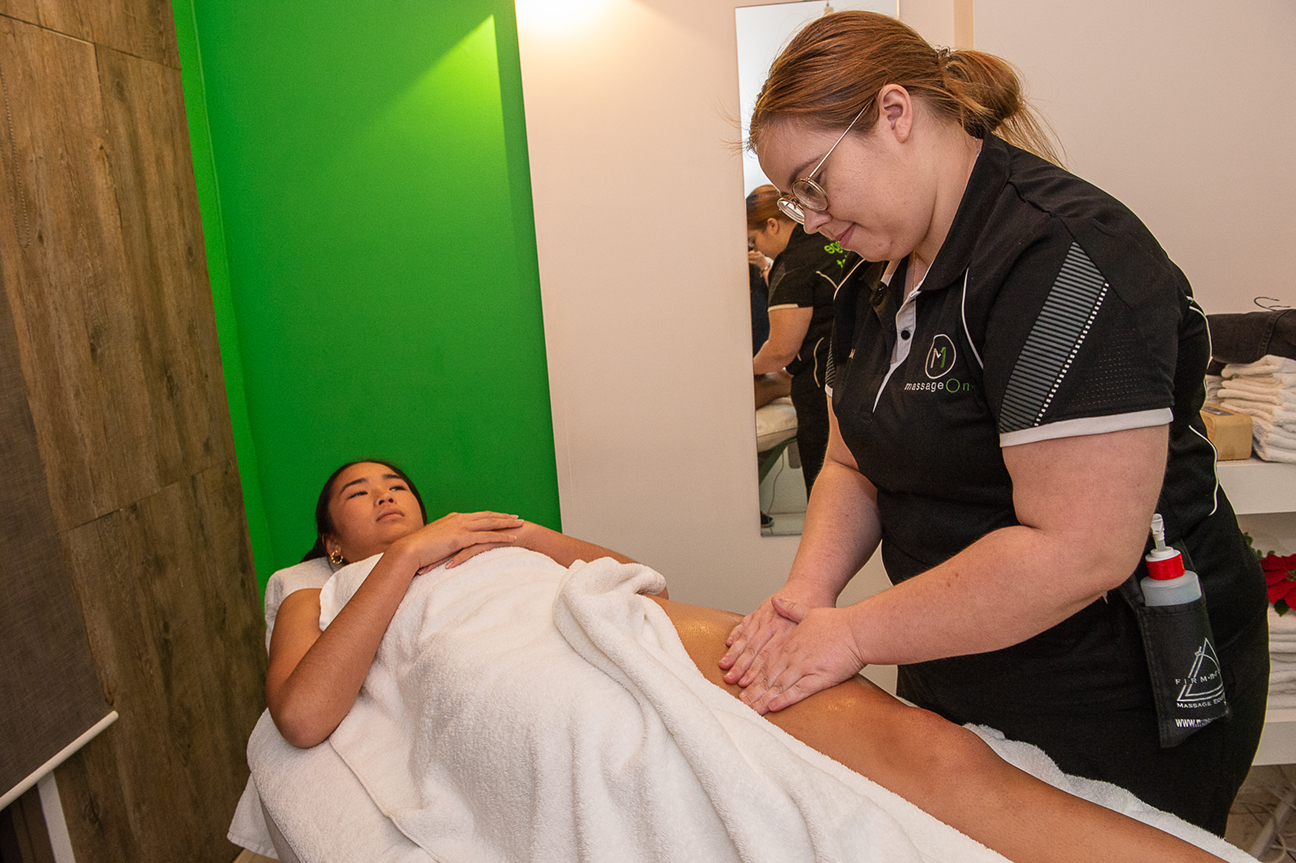 Decreases pain and inflammation
Activates the immune system
Recuperation time is enhanced
Rebalancing the body and mind
Promotes circulation and fluid elimination along with toxins
Accelerates tissue recovery
Eliminates the remains of medication, anaesthesia and serum used in surgeries.
Promotes regeneration of damaged vessels
Helps to prevent fibrosis
Hear from our happy clients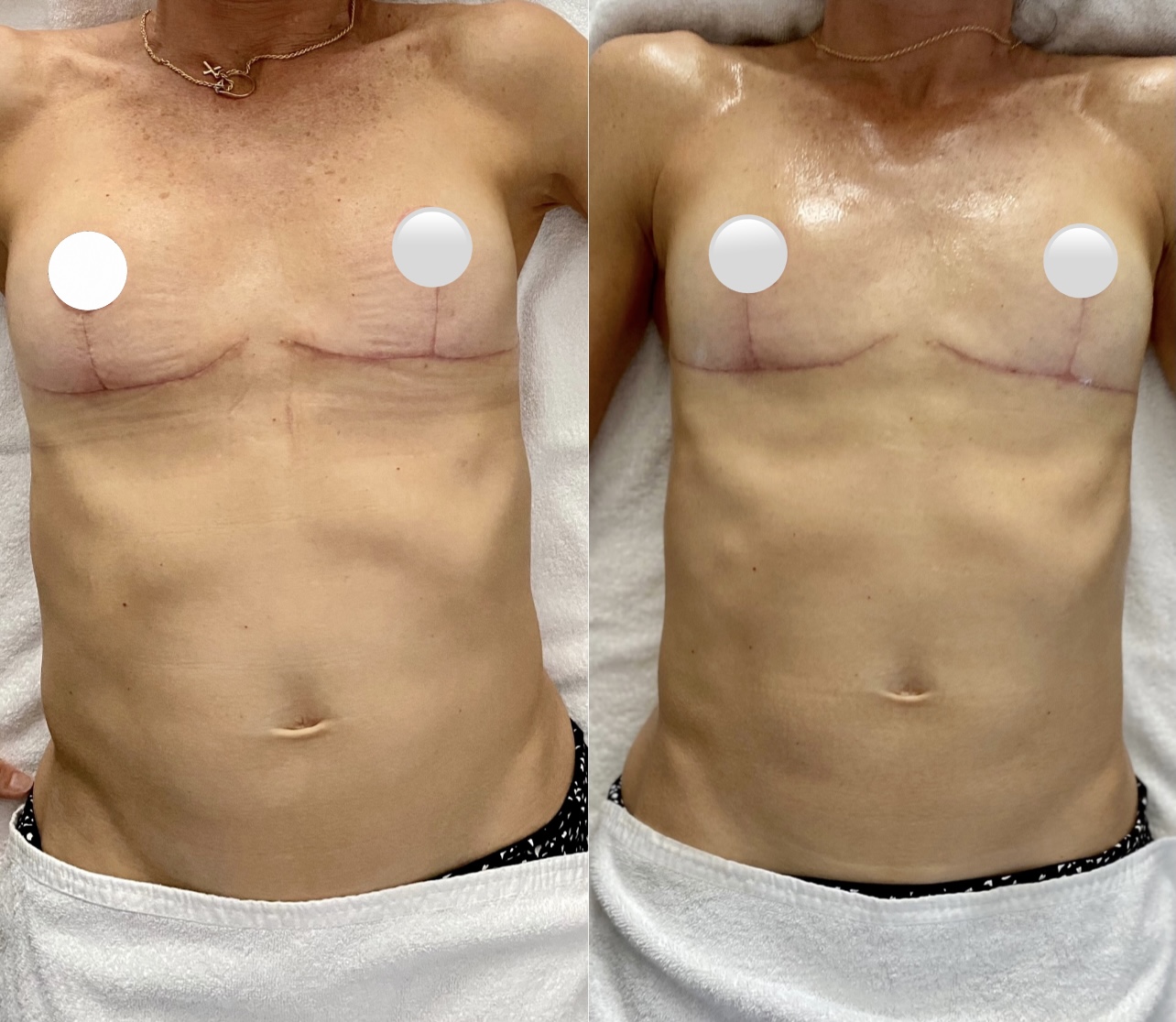 I cannot recommend this massage enough
"I underwent a major surgery to remove my severely ruptured silicone breast implants and mastoplexy (breast lift). My surgeon recommended high doses of antioxidants before and after surgery to help remove the toxins in my body.
Mel gave me an hour lymphatic drainage massage to improve my lymphatic circulation, clear and remove toxins and facilitate healing.
I cannot recommend this massage enough, I could immediately feel the benefits. The massage was gentle but firm which was perfect to soften the scar tissue which was gave my a lot of relief. Mel was so knowledgeable, caring and professional. I am so happy with the results. Thanks Mel, it is exactly what I needed"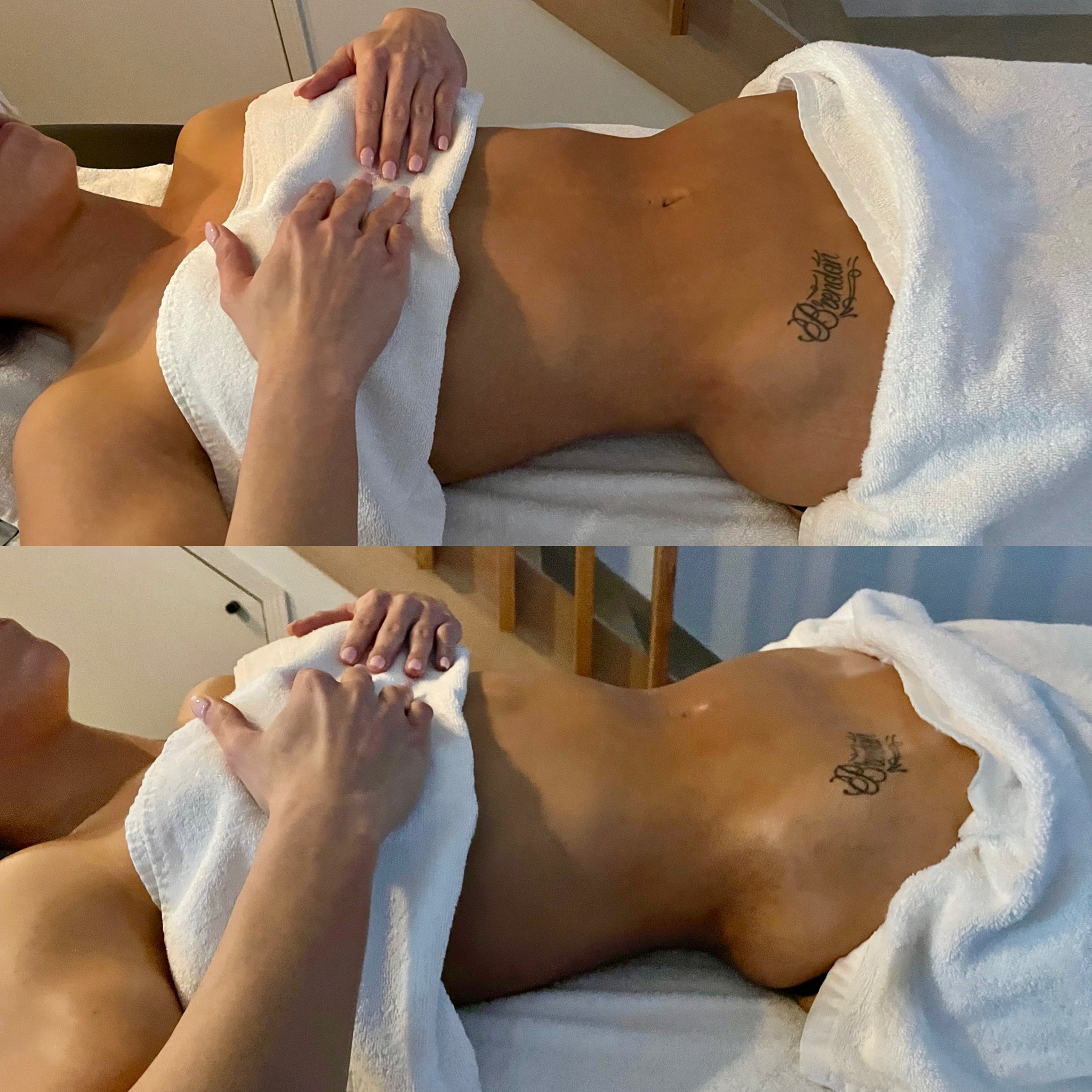 "Lymphatic Massage at Massage One is one of the best things I have ever done for myself! I recently had some major cosmetic surgery and my surgeon recommended to incorporate lymphatic massage in my recovery plan.
I had already heard great things about Massage One so I knew Mel and the team were the only ones for me. The massages significantly reduced the swelling I was suffering post surgery, helped with all of the lumps and bumps, improved my circulation, improved the appearance of my cellulite, improved my digestion and really aided in the healing of my scar tissue.
They offer mobile services as well which was an absolute lifesaver as I was unable to drive for a few weeks. My therapists were Yoko and Simon who were both so lovely and professional and really made me feel comfortable and treated me with care. These massages have been absolutely pivotal in my recovery and are definitely something I will be doing regularly from now on!"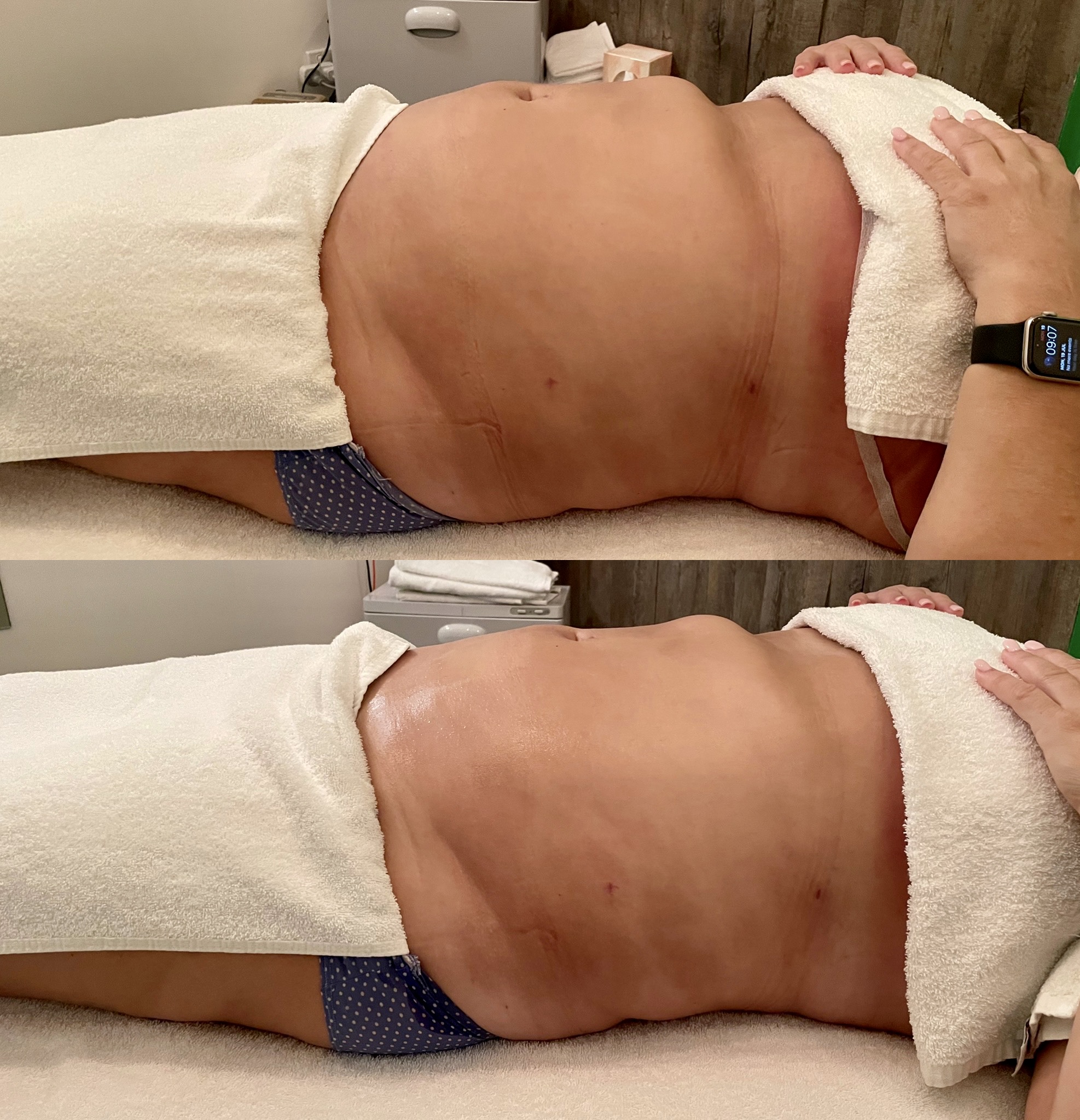 I would definitely recommend this post-op
"I had a breast reduction and lift from an E cup to a C cup and 3.5 litres of liposuction off my abdomen for stubborn fat removal.
Before the lymphatic drainage I looked and felt very swollen, lumpy and bumpy I had a lot of fluid under my arms, in my arm pits, my upper abdomen area and lateral abdomen area. 
I found by having the lymphatic drainage it shifted the fluid away from these areas and my swelling and lumps and bumps had smoothed out a lot and eventually excreted the fluid. 
I would definitely recommend this post-op for this kind of surgery as I also feel more comfortable and my skin feels less tight. "
Claim on the spot with our HICAPS machine. 
Please mention your fund when making a booking.

Before and after M1 Lymphatic Method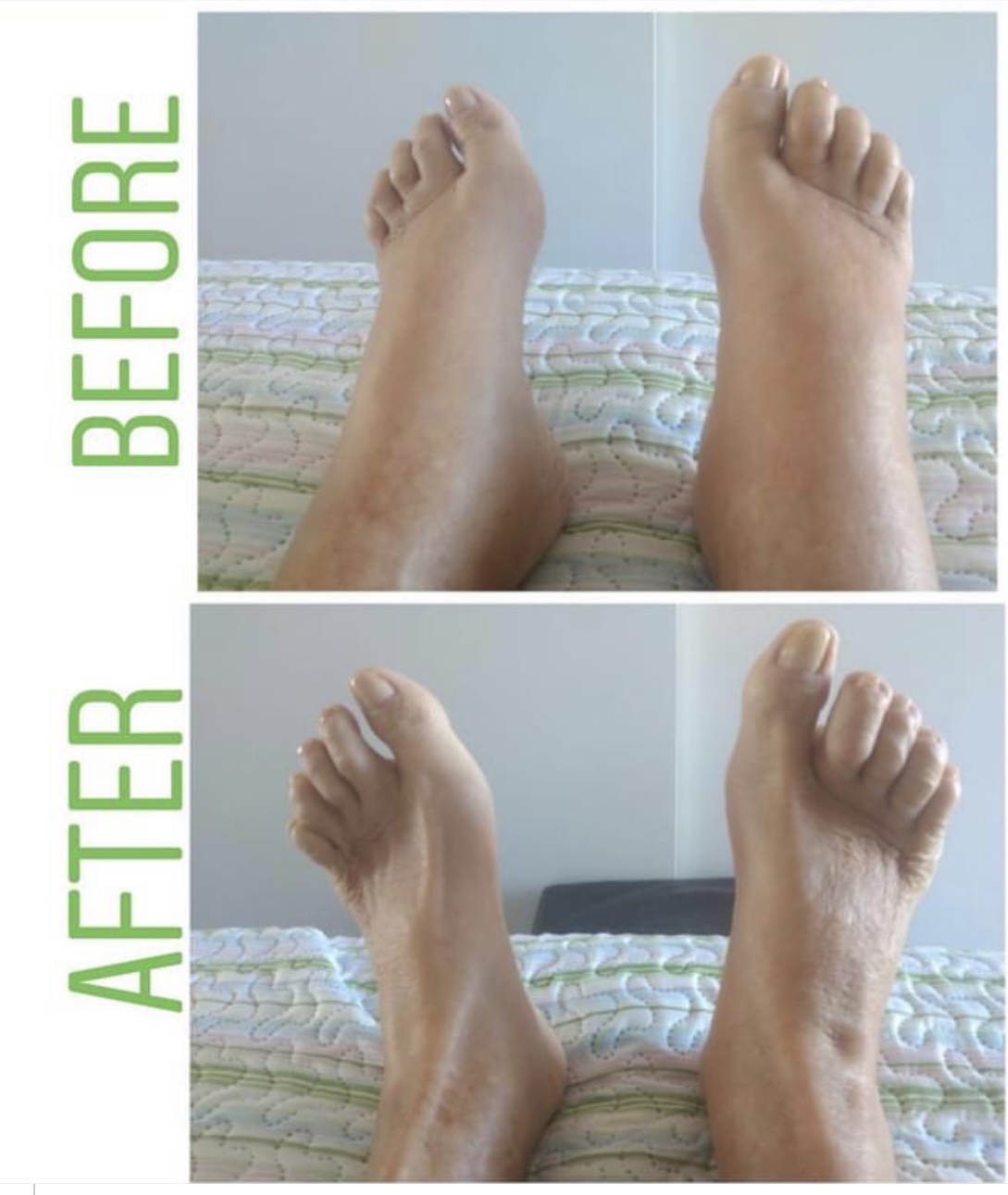 This patient is undergoing treatment for kidney cancer. Unfortunately because of that, her kidney isn't draining as it should be, so that's why lymphatic drainage is so important.