M1's unique lymphatic treatment that gets real results. Our deluxe lymphatic treatment is addictive! 
We sell our packages online! Save money on a rejuvenating gift for yourself or a loved one!

The ultimate all over body experience!
Lymphatic Drainage is a gentle whole body treatment that relaxes the nervous system and aids the body's immune system. We have taken our signature massage up a level and developed the most luxurious treatment just for you!
This treatment starts with a vigorious dry brush all over to stimulate the skin, followed by a lymphatic massage to treat an area of the body nominated by you. The area is then hot towelled, and an essential oil blend applied. Choose from Firming, Relaxing or Slimming, all divinely scented.
A seaweed & clay wrap is then applied all over your body and to activate the body further, you are encased in an infrared sauna blanket and you drift away as the warmth soothes your mind.
Once the blanket is removed, there is another hot towel massage, and a herbal tea to complete the experience. You will leave us in a haze of bliss, and your body will feel lighter all over, your skin tone will be improved and a greater sense of wellbeing. We recommend a series of six treatments to get the full benefits of the programme.
The many benefits of the Healing Cleanse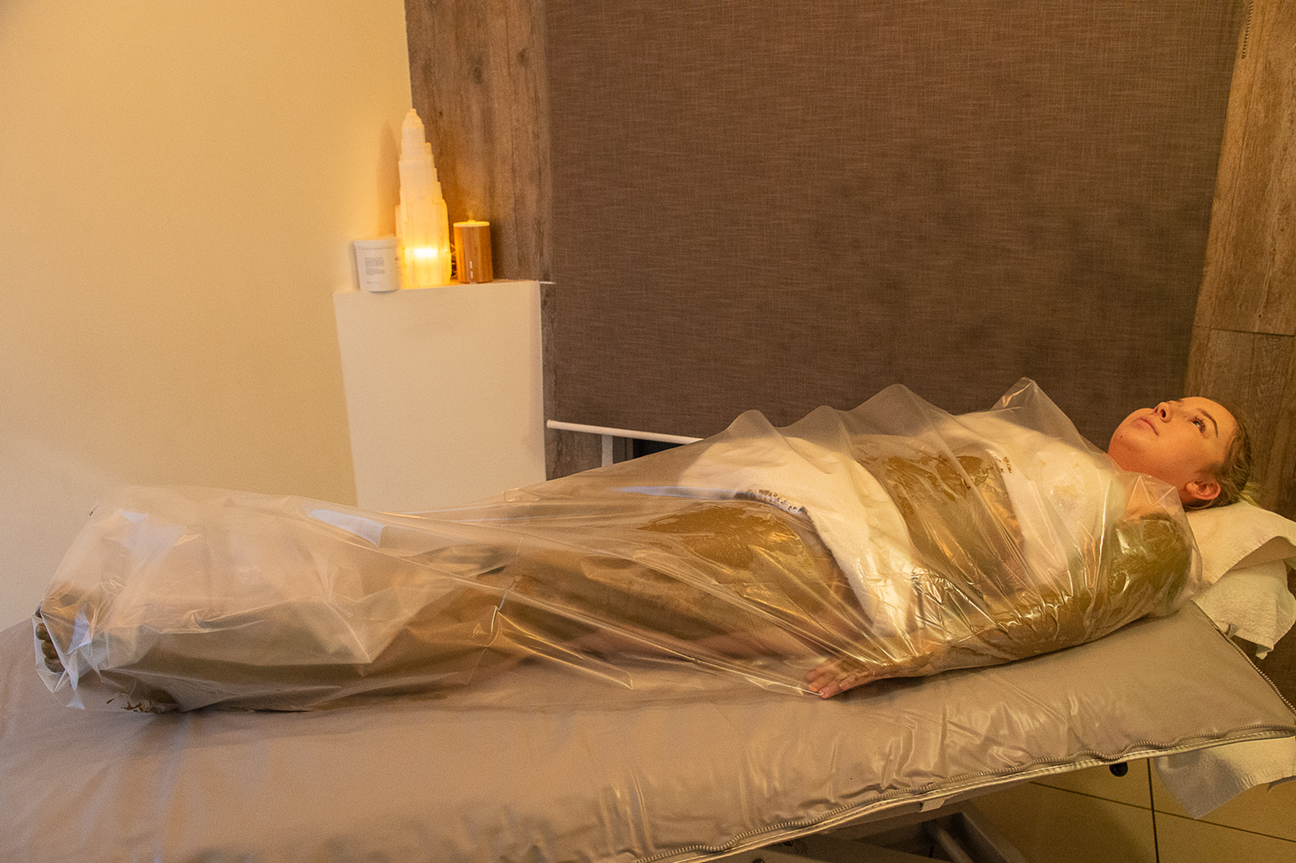 A healing cleanse like no other!
Immediate results as the body d

etoxifies and remineralizes

.
A weekly treatment will dramatically improve your inner health.
Instant fluid loss results.
You will glow! Your skin will radiate good health after just one treatment.
You will feel lighter, less sluggish and more energised than ever before!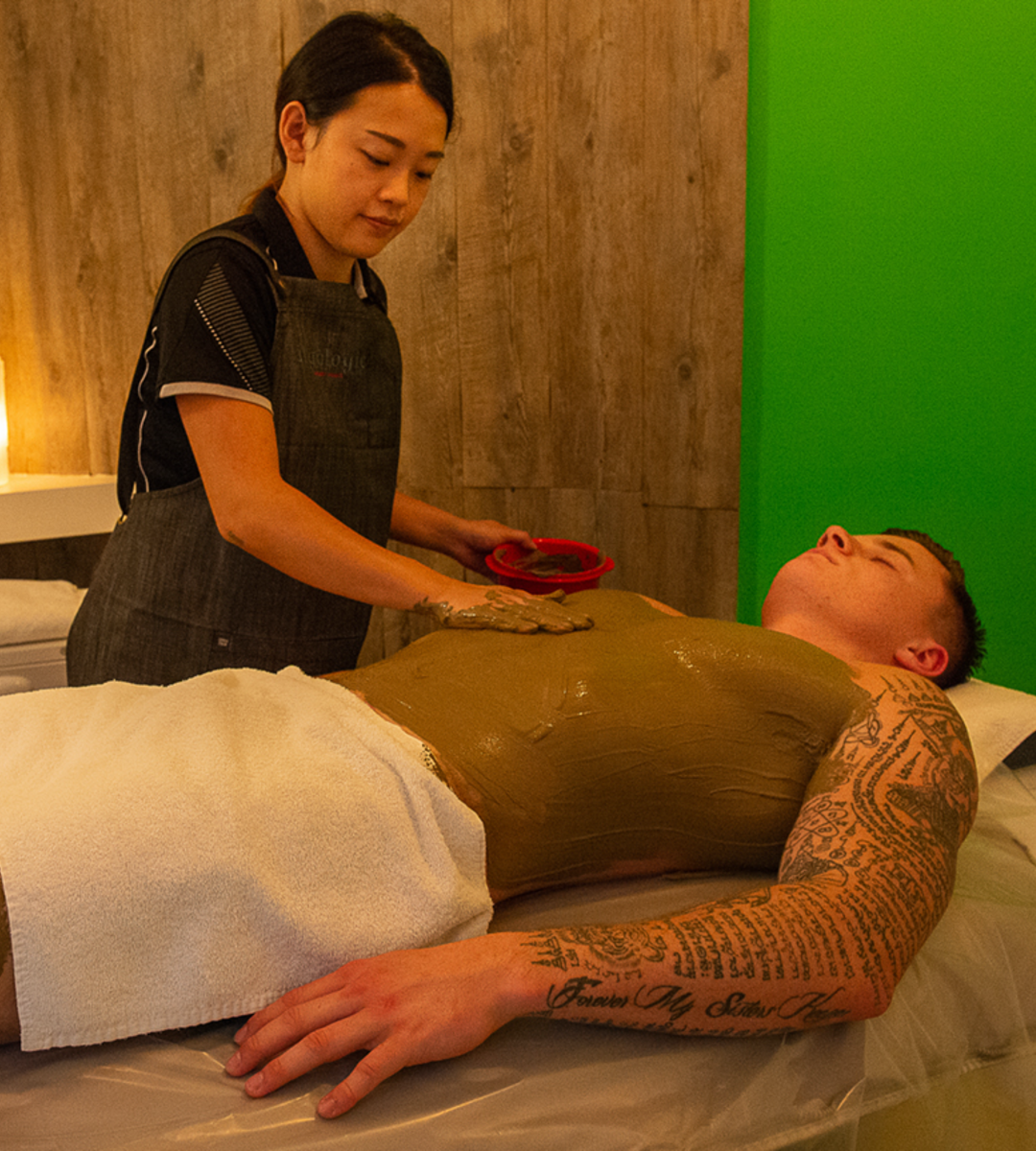 Before and after Healing Cleanse