What can Myotherapy do for you?
The feeling of being free is something we all strive for. Sometimes though, we can become weighed down by health problems or pains that just won't go away. Myotherapy is an incredible method of therapy that can help many people.
Myotherapy is a form of physical therapy used to treat or prevent soft tissue pain and restricted joint movement caused by muscle or myofascial dysfunction. Myotherapy includes multiple methods combined together to ensure your body receives the best treatment.
What does Myotherapy involve?
Your first Myotherapy session will most likely start off with an assessment. Your Myotherapist will ask you questions about any symptoms you may be facing or any conditions you may suffer from now or in the past. The Myotherapist will examine and manipulate the affected joints and associated muscles, and test your reflexes. This initial examination is thorough and helps the myotherapist to find out if the symptoms are myofascial. 
Your treatment will then depend on your assessment and may include a wide range of methods such as:
Massage, including sports and remedial techniques
Gently moving the patient's affected body part through its range of motion (passive stretching)
Cupping
Trigger point therapy
Myofascial dry needling.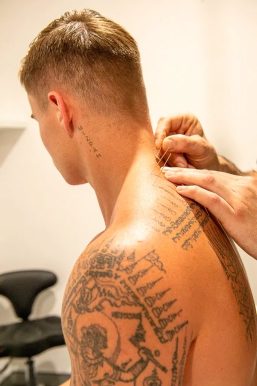 What can Myotherapy do for you?
Myotherapy is a method that can help with many things people may suffer from such as:
Chronic pain conditions
Acute soft tissues injury management
Injury prevention
Strength & balance training
Mobility/stability problems
Pain management
Soft tissue injury rehabilitation
Health & well being
Here at Massage One our highly qualified myotherapists Benny, Yoko and Cheryl would be more than happy to assist you in your journey to true freedom through Myotherapy. If you would like to book in don't hesitate to give us a call or you can use the contact form on our website.
Interested in exploring Myotherapy at M1? See how we can help
More articles you might like...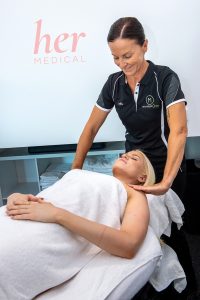 Anyone who has had a massage treatment would know just how great you feel after your treatment. Today we will explain the benefits massage has on mental health,...
Read Article